Less than $50. That's how much it costs to rent a fully kitted-out sedan like the Honda Civic for one full day from Advantage Car Rental. With rates as affordable as that, is it any wonder long-term car rental has taken off in recent years?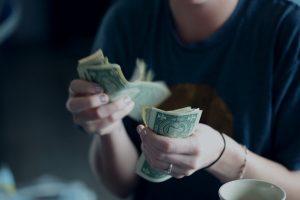 Cheap monthly car rentals have become extremely popular in recent times. Especially with the burgeoning population of Toronto and the GTA, people find it is much easier and cheaper to rent a car for a few weeks at a time than buy one.
How owning a car is a LOT more expensive than renting one
If you need a car for 10 – 20 days a month, the cost of renting will be less than the car instalment and insurance rate
Weekend rates, off-season rates and deals offer significant savings on long-term car rental; call your rental company to find these discounts; they aren't always advertised in the booking form.
Financing or leasing a car places a financial liability on you and reduces your credit score; your interest rates across the board can increase (not just for your car).
If you make a claim on personal car insurance, your monthly premiums will go through the roof.
The cost of maintaining your own car (servicing, part replacements, tires, wear and tear) can easily add up to thousands of dollars annually.
You have to pay the annual registration fees to the Ontario Ministry of Transport.
Buying winter tires, getting winter rims installed or having changeovers done is a bi-annual cost.
Leased vehicles come with onerous mileage brackets and maintenance requirements which may penalize for exceeding allowance; you still have to pay the depreciated value upfront at the end of the lease.
Is it better to rent or own a car?
It would be disingenuous to say that renting is the only option you should consider and that owning a car is never advisable. If you need a car every single day, use your car to haul items regularly or share cars between people, it may be better to own your own vehicle than rent one. However, if you are visiting Toronto and the GTA for a few months, getting a cheap car rental is a no-brainer.
Read more
Cab or car rental to commute? | Rental cars for long trips | Cheap electric cars Canada loves
Long-term car rental
Cheap monthly car rental offers have helped make long-term car rental in Toronto, Scarborough, Brampton, Mississauga, Etobicoke and the greater GTA a reality. Depending on the type of travel you will be doing, you can add 24-hour roadside assistance, GPS navigation and collision damage waiver options to your rental plan.
How to save money in monthly car rental
First, plan out exactly how long you need the vehicle. Renting for a continuous one-month period, for instance, may actually be cheaper than renting for two weeks and then another week. Other things to look for:
No daily mileage restrictions (we don't have any)
Opt for a smaller economy car to reduce daily rent (ours are equipped with all the same features the 'big boys' have, like Apple CarPlay, Android Auto, Bluetooth, and lane keeping)
Use the GPS on your phone and save the fee for the navigation unit
Find an inexpensive/free parking spot
Find which pumps near you have the cheapest gas
Make sure to fill up before your hand over the car after your reservation; a rental agency will charge more than the petrol price to do it.
What we would not skimp on is CDW/LDW. Loss and damage waivers offer peace of mind even when your car is parked in an open parking lot overnight. If you need a cheap car rental in Toronto or the GTA, call Advantage Car Rental. We have great deals running and offer discounts on monthly and long-term car rentals. Whether you need a city runabout, a car for a road trip or a professional-looking SUV/pick-up while on business, we have a wide selection to choose from.