It is easy falling in love with electric cars. They are clean, they are fast and they are reliable. What's more, they offer a different motoring experience that so many crave. Fortunately, every successive generation of electric vehicles brings more and more affordable electric-only and plug-in hybrid vehicles.
Each passing year also chips away at that perennial issue plaguing electric cars (especially in Canada's cold climes) – range anxiety.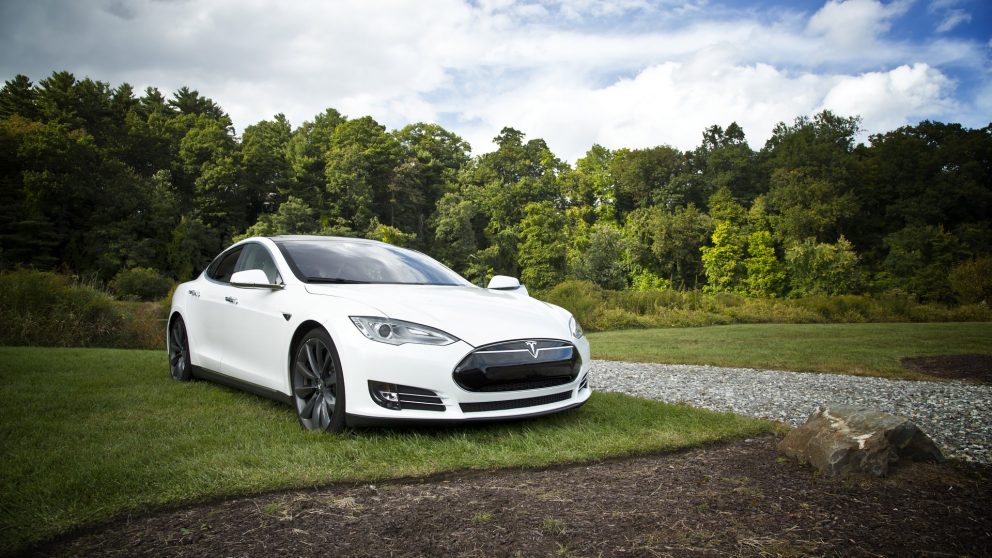 Alleviate range anxiety? Car rentals near me
Range anxiety is being addressed in a number of ways. Pure electric drive vehicles have bigger batteries that take them farther. Then there are plug-in hybrid vehicles (PHEV) which claim to offer the best of the electric and petrol worlds.
But the biggest factor that has helped reduce range anxiety is driving habits. More people than ever choose to have an EV for the city, while using car rentals in Toronto for longer journeys. In fact, with car rental agencies like Advantage Car Rental, 'car rentals near me' is becoming obsolete, too, since we deliver the car right to your doorstep.
Electric car rebate Ontario
In a blow to the EV market, the electric car rebate Ontario used to offer has been scrapped as of 2018. However, Ontario residents can avail the federal rebate, which offers up to $5000 towards the cost of your qualifying EV or plug-in hybrid. Still, without the electric car rebate Ontario residents are worse off than their Québécois neighbours, who can avail up to $13,000 in rebates.
Cheap Electric Cars Canada Loves
In this article we are looking at 10 cheap electric cars Canada loves to buy. Let's be honest, there still aren't that many full electric and plug in hybrid Canada models to choose from so 'cheap' really means affordable.
Our list will include SUVs, sedans and hatchbacks with purely electric drive or are plug-in hybrids (PHEV) that can be charged from a power outlet.
Also, since the electric car market is developing at such a rapid rate, we are including the best electric cars 2020 too. Our basis for assessing an EV's affordability before it hits the market will mean looking at the car on which it is based and the market the manufacturer typically targets.
Let's begin, in no particular order, with…
1. Smart fortwo Electric (2019)
The electric version of the Smart fortwo may be the perfect city runabout on this list – but the worst on the highway. With commutes totalling no more than 60 km of driving every day on average, the Smart's range of 93 km is just enough – like its interior space. Make sure you have reliable car rentals in Toronto because longer drives will mean finding another car. At least it's one of the most cheap electric cars Canada has.
2. Nissan Leaf (2019)
Ah, yes, the stalwart of the affordable electric car. The Nissan Leaf once had the EV market all to itself, as the only and cheapest option available (other than a Tesla, of course) for a long time. Today it faces stiff competition from cars that offer similar range and more exciting looks. It remains one of the best-selling electric cars, now with handsome styling and some of best electric-only range. With good reliability credentials, it should make it one of the best used electric cars too.
3. Hyundai IONIQ Electric (2019)
The IONIQ debuted in much fanfare and promised to bring affordable EV motoring to the masses. Though Hyundai got the pricing right, somehow the car struggled to win hearts. Its relatively short 200 km electric range may seem insufficient; however, considering it's advisable to get car rentals in Toronto for highway drives, 200 km is plenty for local journeys.
4. Toyota Prius Prime (2020)
The Prime is the plug-in hybrid embodiment of the Toyota Prius, the car that kicked off a global culture of less polluting cars. The Prius Prime brings the best of short EV only commutes with the flexibility of petrol power for long drives. It's a Prius so you know it'll be amongst the best electric cars 2020.
5. Kia Niro PHEV (2020)
The PHEVs are coming thick and fast. Kia's Niro is the first crossover on this list – and a ground-breaking one at that. Offering the full crossover experience with 'green' credentials, the Niro found a ready market with its extremely affordable starting price. Watch out competitors, this could be one of the best electric cars 2020 sees.
6. Honda Clarity Plug-in Hybrid (2019)
Honda may have been beaten to the top of the EV hill by its competitors, but it came out swinging with the Honda Clarity Plug-in Hybrid. Offering Honda's unimpeachable reliability and driving dynamics, the Clarity Plug-in Hybrid offers decent pure EV range too. In fact, if your daily use is 70 km or lower, you could easily use it as a pure electric vehicle.
7. Ford Fusion Energi (2019)
It struggles for range, looks like its petrol-powered namesake and lacks the 'wow' factor that sells a plug in hybrid Canada, but the Ford Fusion Energi has one incredible USP – its price. Factor the rebate you can get from federal and provincial governments and it costs about the same as a Ford Fusion! We take back what we said about the wow factor. It will also be amongst the best used electric cars to drive too.
8. Chevrolet Volt (2019)
Not many realize that Chevrolet beat all other manufacturers to the first plug-in hybrid vehicle in North America. Since then the car has evolved into a more mature product and offers decent electric-only range. Sitting in the middle of the mid-size sedan market, this car is a real jack of all trades.
9. Audi A3 Sportback e-tron (2019)
When an Audi is priced the same as a Chevrolet (Volt), you have to sit up and take notice. German engineering at a price that is very affordable once EV rebates are factored-in makes this plug-in hybrid a tempting choice. Its paltry 20+ km electric-only range will turn off a few though. Still, its value proposition remains hard to beat. A decent refresh will put it in amongst the best electric cars 2020.
10. Mitsubishi Outlander PHEV (2019)
The Outlander was positively outlandish when it was first released in 2012. A giant SUV weighing nearly 2 tonnes with a plug-in hybrid system seemed such a contradiction when it came out. It was the world's first four-wheel drive plug-in hybrid vehicle, and the only on this list too. The 2019 Mitsubishi Outlander PHEV nearly doubled electric range to 60 km, useful for a plug in hybrid Canada. That means one of the greenest vehicles is a four-wheel drive SUV. Yes, and pigs do fly.
Honourable mention – Tesla Model 3
We are going to mention the Tesla Model 3 – because what EV list is complete without a Tesla. Actually, a big shout out to the Model 3 for being the cheapest Tesla you can buy in Canada. And what EV buyer isn't swayed by Teslas' ludicrous acceleration and their incredible range.
Remarkably, Model 3 buyers can avail of the federal rebate (for some models), after the company cunningly decided to offer a version that was priced under the $45,000 bracket. With long warranties on their batteries, Teslas are one of the best used electric cars too.
Car rentals in Toronto
Stop looking for 'car rentals near me' and call Advantage car rental instead. Our cars are fastidiously maintained and thoroughly cleaned. We are proud to offer the best customer service of all car rentals in Toronto. With us, you know your experience will be a pleasant one.