Shopping for a used car can be quite challenging, especially considering how big an expenditure it can be. Sometimes you can easily end up with a faulty vehicle (a 'lemon'), no matter how knowledgeable you are with cars. The whole process might seem overwhelming at first, but when done right, buying used can prove to be an incredibly smart investment. Making a well-informed decision is crucial, but where do you even begin? Here's what to look for when buying a used car.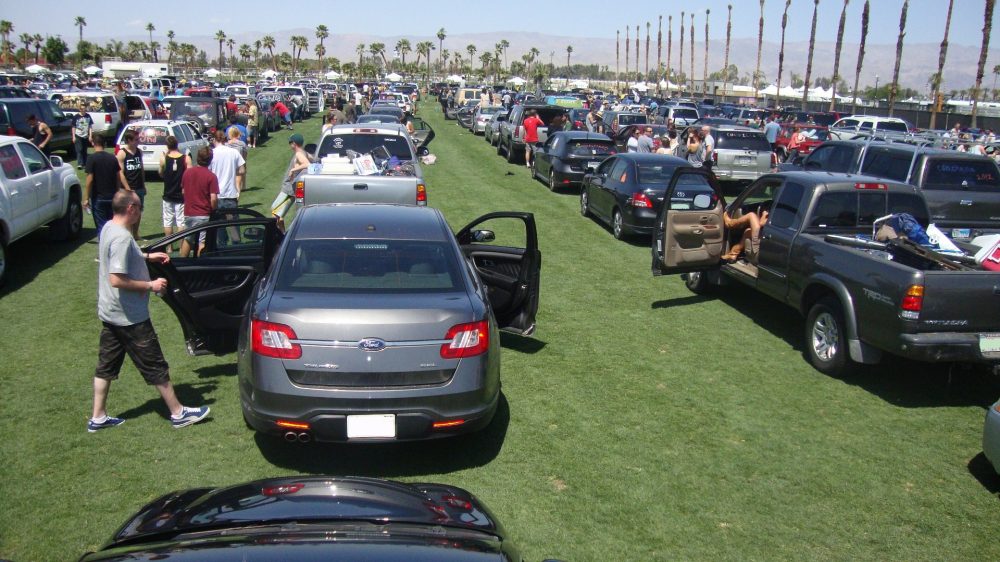 What to look for when deciding on buying used
Before venturing out to the dealership or into the whirlwind of online ads, think about what type of vehicle is going to best fulfill your requirements. Consider seating, cargo space, technical features, and do your research accordingly. Look for car models that check most, if not all, of the boxes in your list and try to find out as much as you can about each vehicle's assets and liabilities. With your budget in mind, thorough research will give you a clearer idea of where you stand.
Questions to ask when buying a used car
Once you've found a car that has piqued your interest, contact the seller to get every bit of information on the vehicle that you can. Don't be afraid to ask questions as it's the only way you'll be able to distinguish a good deal from a bad one. So here's a list of questions to ask when buying a used car.
Why are they selling the car?
How many previous owners has the car had?
How's the condition of the car (exterior and interior) and what's the current mileage?
Has the car ever been in an accident?
Did the car have regular service and maintenance?
Is the car still under warranty?
Can I have the car inspected by an independent shop/mechanic?
More car news
10 Cheap Electric Cars Canada Loves! Car rentals in Toronto make going electric possible
Review of The Month: Honda CR-V – The Perfect Intermediate SUV For Long Drives
What to look for when buying a used car checklist
Before taking the car for a drive, you should start with a meticulous examination. In order to guide you in making an educated decision, we've compiled the ultimate used car buying checklist.
Engine: Pop the hood and check the engine for any fluid leaks, oil level, head gasket failure, exhaust smoke, and any signs of corrosion on the battery terminals.
Gearbox and clutch: Check the transmission for any grinding or crunching noises when you change gear. If the car is an automatic, listen closely to assess how smooth gear changes are. Study how the car pulls away when doing a quick getaway, or if it slips on a hill in high gear.
Wheels and tires: Make sure to inspect the tires properly for any cuts or cracks. Inquire about any wheel damage and whether the four tires are all the same. Don't forget to check how much tread they've got, or if any of them are unevenly worn.
Bodywork: Examine the car in clear daylight for any dents or scratches. Take a closer look at the windshield for chips or cracks and verify if the front and rear lights are fogging (look for any signs of internal moisture). Take a walk around the car to see if there's any rust in the trunk or in the door edges.
Interior: Watch out for rips, tears, and stains in the seats. Try all the electric car options to see if everything works (windows, lights, locks, windshield wipers, blades, fluid, air conditioning, heater, stereo, etc…)
Mississauga car rentals
After a fastidious inspection, it's time to take the car for a spin. Start by testing the vehicle in an empty space, then move on to a route you're familiar with to see how it holds up. Check whether the car vibrates at a certain speed, if the steering wheel aligns with the wheels or if it resists at all when you're making a turn. If you believe you've found an exceptional used car that fulfills all of your requirements, then the next step is taking it to a trusted mechanic for an examination. Before you finalize the deal, you need to make sure that the car doesn't have any underlying or potential defects that might manifest later on, and a mechanic will be able to identify those issues.
If you need a convenient car rentals desk in Mississauga to get you a ride to go and pick up your 'new' car, just give us call (don't forget to take a friend who can drive it back).