The Perfect Vehicle To Rent For Your Long Weekend
Canada is celebrating its 150th birthday that July 1 and we want to put you in the driver's seat of a brand new rental so you can get the most out of your long weekend! With so many options to choose from it can be hard to choose what type of vehicle you need to rent to fully enjoy your long weekend. We have put together a list of our favourite vehicles and what type of weekend activity it would be best suited for! A good Toronto car rental has two things, versatility and affordability, Advantage is proud to offer both. Advantage Car Rentals offers cheap rentals and a large selection of different types of vehicles that will certainly improve your long weekend.
The Ford Escape
How could we make a list of the best weekend car rentals and not talk about the Ford Escape? We have said before that the Escape is the ultimate weekend rental, with ample seating and plenty of room in the trunk for all your long weekend necessities. Escapes are incredibly popular vehicles and can be seen all over Toronto and even more as you head out of the city. They are perfect for families or anyone with an active lifestyle. The commercials showing smiling 20-somethings heading to the beach driving down open highways could not be a truer depiction of what it is like to drive an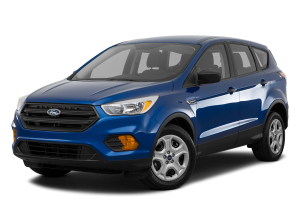 Escape.  
Driving the Escape is an experience in and of itself, even though it is an SUV it handles like a car with sharp turning and quick accelerations. Finding parking for the Escape is a breeze as its compact size is perfect for both Toronto's tight parking and the gloriously large parking spots outside of the city.
Where To Go With The Ford Escape
The Escape is perfect for a group of friends who are looking to escape Toronto and the GTA for the weekend. Five adults can comfortably fit in the car and the hatched trunk offers optimal space for everything you need for a weekend getaway. Picture you and your friends driving to a cabin, tunes flowing through the SYNC media system straight from your phone and the Toronto skyline growing smaller in your rearview mirror. If that doesn't sound like an incredible weekend, we don't know what does. 
The Toyota Sienna
This is a minivan unlike any other, the Toyota Sienna is a beautiful looking minivan with an extra seat more than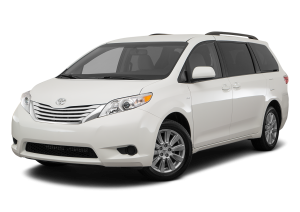 other traditional minivans. The eighth seat is located between the two centre row seats which are usually captain style. The eighth seat still folds down though if it is not needed, providing extra storage and legroom for the people in the back seats. The best part about minivans aside from the amazing passenger capacity is the comfort they provide. Minivans are specifically designed to carry as many people as possible and comfortably as possible, and it isn't just the driver who gets the comfort, all the rear seats are just as comfortable as the front, with rear climate controls plenty of legroom.
Where To Go With The Toyota Sienna
Honestly, it is best not to mess with success, Siennas are built with families in mind and that's what they serve best. If you're headed out to a family reunion or to one of the many Canada Day celebrations going on in Toronto over the long weekend. Take a look at our Road Trip Tips to help make sure your rental goes off without a hitch!
The Kia Soul
In a vehicle as fun looking as a Kia Soul, it is almost impossible to not have a good time. These funky cars are a great way to get around the city and see as many sights as possible. Toronto has so much going on for Canada Day that it would be impossible to see them all but you can try your best by renting a Kia Soul. The Soul has a fun looking exterior mixed with one of the family-friendliest interiors of any vehicle on the market. The front seats are very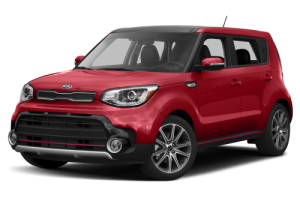 comfortable and the entertainment system is incredibly well optimised and perfectly with all types of smartphones. The rear seats are roomier than the outside of the car would suggest fitting three people no problem.
Where To Go With The Kia Soul
This is the perfect family vehicle and perfect for heading out to local fireworks displays at night, the spectacular Toronto Ribfest, or maybe the beach. Pack up the trunk with all of your favourite snacks, some towels and some blankets and hit the road. The Kia Soul is the perfect car rental for exploring Toronto.
When you are deciding what to do this Canada Day long weekend, look no further than Advantage Car and Truck Rentals.  Great prices, incredible cars and second to none customer service all come together to give you the ultimate Toronto Car Rental Experience.