Are you searching for the perfect spot to visit to escape the busy city routine in Toronto? Or are you exploring quick holiday options for the next long weekend? Try some of the amazing camping spots in Quebec. It has multiple water bodies, which means there are various scenic camping spots, and is a moderate drive from Toronto, so you can get there by renting a truck or a car from a reliable Toronto rental company. If you are on a budget, there would be cheap car rental options as well.
So get ready to hit the road and experience the best of camping near Quebec city. Here's a brief guide to get your planning started.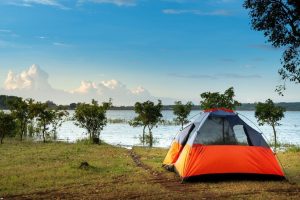 Pack right
There are many amazing spots in Quebec with various options for outdoor activities. You can go hiking, mountain cycling, kayaking and much more. It is essential to do some planning ahead of time so that you can procure and pack the right gear for whatever you may choose to do. Start by adding the following to your list:
Tent and other basic essentials: It will be difficult to enjoy any kind of vacation without getting a good rest. Pack a sturdy, weatherproof tent along with a warm sleeping bag, blanket, weather-appropriate clothes and bug and bear protection (if needed).
Appropriate footwear: Pack a pair of comfortable shoes depending on the activity you choose
Water and snacks: Easy to carry and prepared snacks will help keep your energy up. It is important to stay hydrated, so carry some clean water and handy bottles to refill. Fresh, clean water may not be available at all camping sites, so it would be good to pack a portable water treatment system as well.
Be prepared: Pack sunscreen (if needed), a first aid kit and any other safety gear that you may need.
Pick your ride
You should choose the right rental to get the most out of your camping trip. With so many options to choose from, it can be hard to decide what vehicle would suit your needs best. The ride you pick should have good mileage to be affordable for the long drive, have suitable room to fit your luggage while leaving enough room for all the riders to be comfortable; and should be apt for the terrain you will be driving on. Contact Advantage Car and Truck Rentals to explore our range of versatile and affordable vehicles. We will even help you pick the most suitable ride based on your selected weekend activity.
Spot it!
Here is a small list of some of the best camping spots in and around Quebec.
Monts-Valin National Park: It is the highest point in the Saguenay–Lac-Saint-Jean region. There are multiple rivers and more than 25 km of trails to explore. During the summer season, you can also enjoy canoeing and fishing.
Rouge-Matawin Wildlife Reserve: With its many mountains and more than 450 lakes and rivers, this wildlife reserve offers a range of outdoor activities. It is also very popular with fishing enthusiasts.
Saint-Maurice Wildlife Reserve: Visit this vast, untamed wildlife reserve to explore its scenic hiking trails, beautiful waterfalls and sandy shores. It is an ideal place to stay a couple of days to admire nature.
La Vérendrye Wildlife Reserve: Located 180 km north of Ottawa, it is Quebec's largest reserve. With thousands of lakes and two huge reservoirs, Dozois and Cabonga, you can indulge in multiple water activities here.
Oka National Park: Though relatively small, this park is accessible throughout the year and offers different activities in different seasons. It also has one of the largest heronries in Quebec.
Read more
Perfect vehicle for long weekend | Road trip ideas for couples