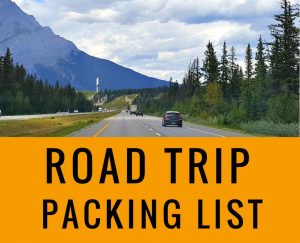 Do you have a road trip planned anytime soon? If you do then it is better if you get a car from a local car rental company like Advantage Car Rental. They allow you to enjoy a road trip with ease without any problems. Indeed, hiring a local car rental company in Toronto is one of the best ways to enjoy a grand vacation for budget travelers.
Besides, if you know the basic tips to hire a car for cheap then as per reports you save 20-30% of your travel budget. So, considering that, if you've mastered the tips to hire a car the cost-effective way then undoubtedly you'll be enjoying a comfortable ride all way through.
But, to enjoy the best of your car hire, simply picking an economic rental isn't enough. To make the journey memorable and pleasurable, the trick is to carry a few necessary essentials. Today, this blog will discuss the quintessential road trip essentials to carry to complement the Advantage Car Rental service. Advantage Car Rental has locations in mississauga, downtown toronto, north york, east york, scarborough, airport and many other locations
The Basics
1. License
The unsaid rule among all drivers is carrying the car's license. Unless you wish to be detained by an angry officer who drags you to the police station, a license is fundamental.
2. Spare tire
Well, you might have asked your car hire to provide you with run-flat-tires but that doesn't mean you can't be extra careful. You can only drive up to 50-70km/hr. using run-flat tires until the car wears down. So, always carry an extra pair of tires to avoid unforeseen incidents like punctures, to enjoy the complete advantage car rental service.
3. Car's Manual
For a practiced driver, it might not be an issue the moment a vehicle runs out of the Wi-Fi zone. He/she can understand the issue with car mechanics. However, if you've only gotten your license earlier then carry a car manual to understand the car better in case, for example, the light won't turn off.
4. Roadside Help Kit
You can never be too careful on roads, and for a traveler who's not very road conscious, carry roadside kits are salvation. So, carry tire pressure gauge, emergency rain poncho, battery booster cables, window breaker, and 2 light sticks, to ensure you can tackle any road conditions with ease.
Generic Road Accessories 
5. First Aid Kit
When you're driving it's fundamental to carry first aid kits. Bandage, antiseptics, cotton, gauge, and medicines are necessary in case there are any unforeseen incidents on road.
6. Maps
Not all areas have stable internet connections. So, god forbid your Wi-Fi goes down and you're stranded in the middle of nowhere like a fool not knowing which way to go. Hence, whether it's a highway or you're traveling cross country ensure that you have a map of the area to help you reach your destination in peace.
7. Bug Spray
This is an optional choice but especially needed if you're traveling cross country and in summer. Bugs can be annoying and having a handy bug spray will prevent chances of illness and irritation while driving your rental.
8. Spare Cash
For highway travelers, it's always advised to carry some extra finance in the name of road tolls. Toll taxes vary from place to place, so having a backup with cash can prevent getting stuck on highways.
9. Flashlight
Sometimes, in case your car rental provided you with a vehicle that's old, it can lead to malfunction of headlights. Now, your lights breaking down at night can be dangerous and unnerving so carry some high powered flashlights to prevent this issue. Also, ensure to question the car rental that they aren't giving you keys to very old cars with maintenance issues.
Entertainment
10. Road Trip Playlist
The best part about long road trips is singing along to favorite tunes while traversing the highway. So, ensure to carry a song mixer with your classic hits to enjoy while on the road.
11. Camera and Charger
Assuming you're traversing lanes of greenery, or a highway overlooking the sea, you might want to capture the moments and freeze them in time. So, carry your favorite camera, its charger, and batteries to click some beautiful moments on road.
12. A Few Good Reads
This one is for your spouse or travel buddy. If the long road wears you out, relax on the backseat with a book or two and enjoy the leisurely ride.
Comfort Kits
13. Sunglasses and UV window shade
For summer travelers the drive gets uncomfortable in case there's a scorching sun up ahead. Hence, carry some necessary shades to thrown in style and comfort. Also, for summer riders try to opt for a car rental that comes equipped with UV window shades. In this way, you'll be able to reap the advantage car rental service too.
14. Blankets and Jumpers
If you're a fall traveler then evening drives mean you might be greeted with cool breezy winds. So, no point in catching a chill while on a road trip, thus, carry an extra blanket or jumpers to stay warm and feel cozy while driving.
15. Reusable Shopping Packs
Reusable shopping bags are best not only because they reduce the chances of spillage, but they are also eco-friendly. Plus, while on road, it's customary to stop for the occasional drinks and food. Hence, piling up of all those plastics will mean making the car dirty. So, it is better to pick eco-friendly options that won't mess up the rental car.
16. Toiletries
For women drivers, the essential beauty care packs like lip balms, body wipes, sunscreens, face wipes etc. can help keep you fresh and energized in case the road is long.
Well, now that the accessories are done and dusted;
Here Is What to Carry for Winter Drives:
Umbrellas, snow shovel along with an ice scraper are essential tools to carry when you're driving in winter. Also, carry air pressure gauze and ensure that your rental car has a tire read more than 1.6mm to prevent chances of skids when driving in the snow. Further, for enhanced safety go for vehicles with winter tires that offer good traction and wet grips.
Well, now that the basic essentials are covered, you can enjoy your road trip by getting a car from the best car rental company in GTA. So, what are you waiting for? Hurry! Select your vehicle and embark on your budget-friendly road trip today!