The Do's and Don'ts of Renting a Car
When you're travelling, renting a car is almost a necessity. Unfortunately, many people make some common mistakes when they rent a car. This can make the trip more stressful than it needs to be. Well, that said, here are a few do's and donts of renting a car you could follow which we believe will elevate your future car rental experiences.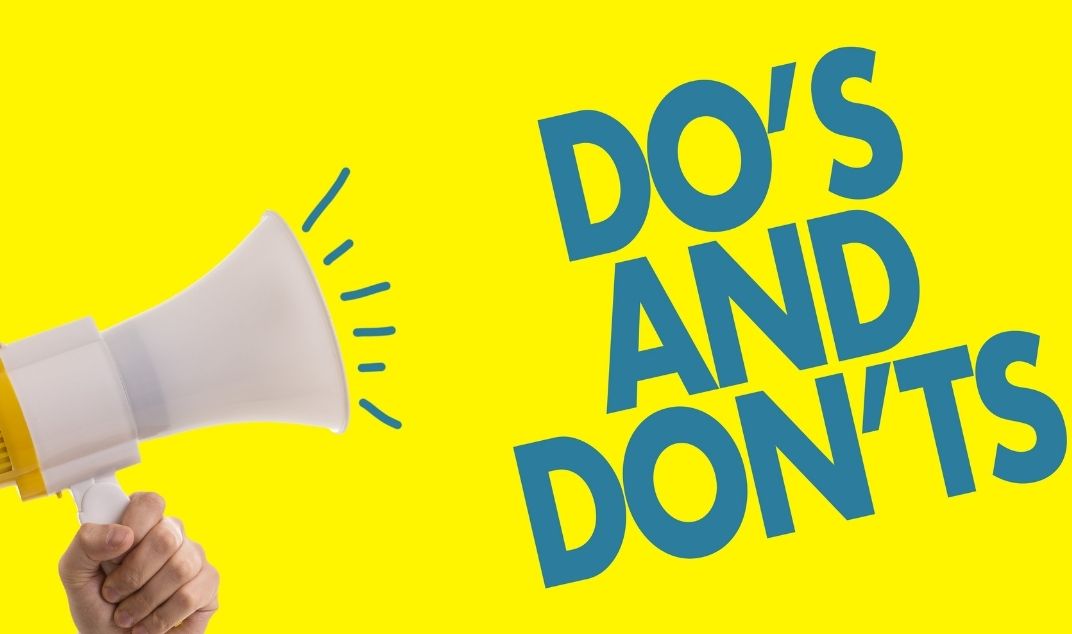 Do Choose the Right Vehicle
It is imperative that you choose the right vehicle when you rent a car. Otherwise, you may find yourself paying more than necessary for your rental or end up with a rental car that's not large enough for your need.
Take into consideration how many people will be riding in the vehicle as well as how much cargo (luggage) you will be travelling with. If you have at least 5 passengers (including the driver), keep in mind that a larger vehicle like an SUV or minivan may be best. While 5 people can sit in a car, it won't be as comfortable of a ride as a larger vehicle where everyone has their own space.
If you are looking to rent a car with the best gas mileage to save on fuel during your travels, then you should opt for a smaller model vehicle. make sure that you reserve a vehicle with an automatic transmission if you are unaware of how to use a maual transmission or aren't comfortable with driving a stick.
Don't Procrastinate the Booking
Regardless of when you are travelling, try to book your Toronto car rental as far in advance as possible. More often than not, you can save on your cost by doing so . Additionally, you can have a wider selection of vehicles to choose from, making it more likely to get the vehicle that you need/want for the trip.
Do Try to Designate Only One Driver
It is not uncommon for additional fees to be tacked onto your daily car rental rate if you need more than oIt is not uncommon for additional fees to be tacked onto your daily car rental rate if you choose to add more than one driver on the contract. If you must add an additional driver, try to stick to only one to keep the fees to a minimum.
Make sure to check if you can have the additional driver fees waived if you're a member of a certain organization. Furthermore, certain companies will allow a spouse or domestic partner to be added as another driver free of charge. This is why it is important to inquire about the fees to add another driver to the car rental agreement ahead of time.
Don't Overlook the Importance of Insurance/Coverage
Unlike Advantage, most car rental companies will try to sell you their own insurance to provide coverage for the vehicle in the event of an accident. However, what most people don't realize is that your own personal auto insurance will usually be transferred over to your rental car. To find out whether this is true for your own policy, contact your insurance agency before you rent a car.
If you currently only have liability insurance or the lowest limits of coverage, you may want to consider If the renter currently only has liability insurance or the lowest limits of coverage, they may want to consider paying for the additional insurance offered by the car rental company. This will simply ensure that the renter is  should they face an accident, as theirpersonal coverage may not be sufficient.
Do Check into Weekly Rates
Rental prices significantly change based on the timeline. Renting a vehicle for a week reduces the cost per day as opposed to renting it for just a couple of days. However, it is important to negotite there tems during your booking. . This is true even if you aren't travelling for the entire week, as there are price breaks that come with weekly rentals.
If you go the weekly route and won't need the rental for the entire week, make sure to find out ahead of time whether there is a penalty fee for bringing the vehicle back early.
Don't Use a Debit Card for the Rental
When renting a car in Toronto, make sure that you are using a credit card. One of the main reasons for this is the fact that most credit card companies will not accept a debit card or a prepaid credit card as the main form of payment. However, it may be possible to pay for the final invoice using a debit card.
Keep in mind that you may still be charged a deposit on your credit card. Therefore, make sure to find out about the potential charges, so you aren't caught off-guard and end up going over the limit on your credit card.
In addition, there are many credit cards that offer special perks for car rentals. For instance, some credit cards offer car rental insurance that can kick in after your own insurance, if needed.
Ready to Rent a Car for Your Upcoming Trip?
Renting a car in Toronto doesn't have to be overwhelming or expensive. Through keeping yourself informed and being aware of the do's and dont's you can land a cost effective rental plan. To further check out the specials & rental benefits provided by Advantage, click here.