Get The Most From Your Car Rental This Summer
All of the rain we have been getting in Toronto and the Greater Toronto Area has really been wreaking havoc on what people can and can't do in the area. Toronto Island has been closed until further notice due to flooding and the constant rain has the City of Toronto urging people to stay away from the beautiful Scarborough Bluffs in case of landslides. Greener pastures are on the horizon though as it seems we will be getting a break from the rain soon enough and while some of Toronto's greatest natural attractions will be unavailable for a while, there are still a lot of incredible places to visit this summer that are only a car rental away!
Free Parks Canada Trips
To celebrate Canada's 150th Birthday Parks Canada is giving out free passes to all parks runs by Parks Canada while this does exclude a lot of government parks, there are still a lot of parks all over Ontario for you and your family to discover.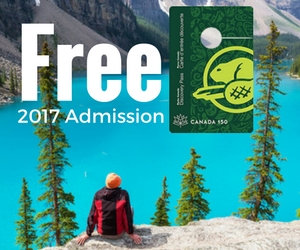 Renting a minivan, SUV or pickup truck is a great way to explore Ontario and celebrate the 150th birthday of one of the most beautiful countries on Earth. Even going away for a single night is a great way to break away from reality and focus on the moment. Advantage makes camping easy by offering a wide variety of midsize to large vehicles to rent that can easily fit a tent, a cooler full of food and any other camping necessities you may need!
Click Here to see a full list of all Parks Canada Locations that offer free entry.
Wonderland
Wonderland is a Canadian treasure and the perfect way to spend a warm summer's day. The best part about Wonderland is the insane amount of things there is to do once you get there. Rides and roller coaster are around every corner with a special section just for little kids. Unreal fair food like funnel cakes and beavertails are bountiful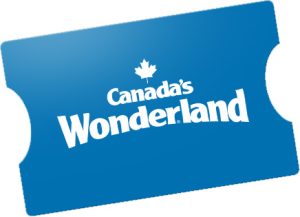 and the lemonade can't be beaten. For the really hot days, the Splash Zone cannot be passed up with all sorts of pools and water slides to help keep you cool as the weather gets hot!
Renting a car to go head to Wonderland is a breeze. Since the park is located in Vaughan, getting there from anywhere in the GTA takes no time at all. Choosing your rental car is all dependant on a number of people you will have in the car with you. Choose any car from a small compact to a minivan, all of which are available at all locations! As an added bonus, since the park is so close you will be able to stay in the allowed kilometers no problem!
Elora

We have talked about the beauty of Niagara Falls many times in the past and it can not be out stated how much of an incredible destination it is when you are looking to spend time with family and friends! Southern Ontario does, however, have a lot more to offer besides Niagara Fall. For instance, all of Hamilton is the Waterfall Capital of the World and if you head west from Toronto for about an hour and a half you'll reach Elora which is a beautiful little town with some of the best swimming in Ontario.
Elora is home to the Elora Quarry and the Elora Gorge. The Quarry is the perfect spot to go for a swim with beautiful blue water and sandy beaches, the absolute perfect place for a picnic and a swim. The Gorge, on the other hand, is better suited for fishing and rafting.
Renting a mid-size SUV would be perfect for exploring Elora and everything the town has to offer. Pack all your picnic and fishing gear in the back and your family and friends will be left with plenty of room up front to kick back and relax on the drive.
Algonquin Park
If you just read this article and thought to yourself that they all these destinations sound amazing but you don't have the time to visit them all then look no further than Algonquin Park. The perfect combination of swimming, camping and family fun can all be found in Algonquin Park.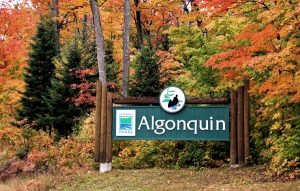 Algonquin Park offers beautiful camping for people of all camping skill levels, from basic sights all the way to backwoods camping only accessible by canoe. If you are interested in learning more about nature and wildlife they offer tours of the park and interpretive walking tours.
If you plan on renting a car in Toronto to get to the park Advantage recommends a Pickup truck, minivan or SUV, Algonquin is a fairly far drive, a little over 3 hours, so you will want to over prepare for this trip. It is better to bring too much and not use it than forget something you really need.
Renting a car doesn't have to be a necessity, a car rental is a great way to explore the world around you especially if you do not own a car yourself. Open yourself up to new activities and experiences with Advantage Car and Truck Rentals.
Visit our Downtown Toronto location conveniently located at Queen and Parliament for amazing deals on brand new 2017 vehicles.