Buying a car in Canada? Make sure you pay attention to the warranty. '3 Years or 60,000km', 'Basic' or 'Comprehensive' – that's how warranty is pitched to prospective buyers today.
Warranty is not something you should avoid with your heart (and pay instead for the Apple CarPlay or Android Auto upgrade), it's something you should consider seriously. As a leading Mississauga car rental service, we change our cars often – and one of the reasons is because the warranty has run out.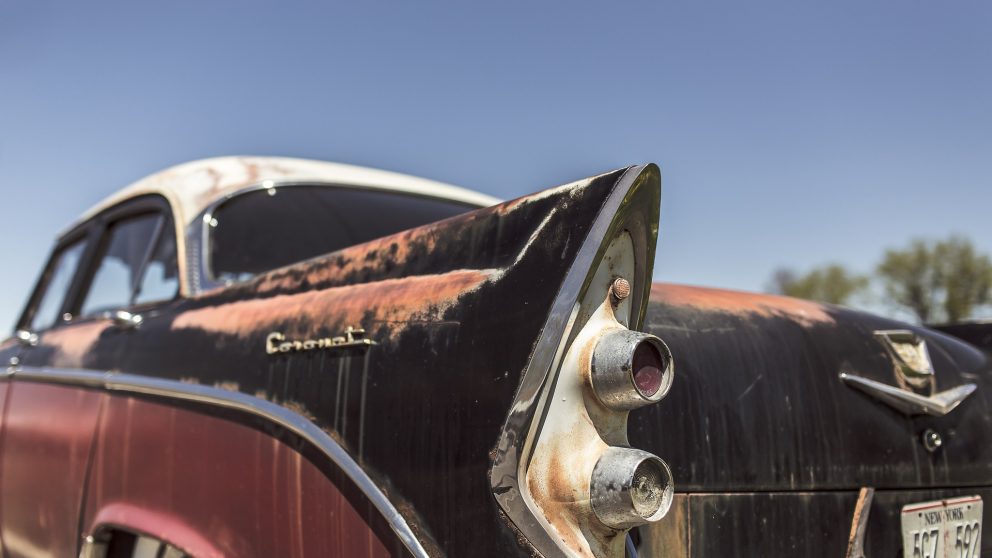 Car owners today realize the value of warranty – and its limitations. 'Warrant', that's what the manufacturer says when you buy a car from them. That it will be free of manufacturing defects and the parts covered under warranty should operate within defined parameters for the warranty period.
Think of it as insurance, only that it comes with the car.
Best car warranty?
This article cannot hope to cover all aspects of warranty but what we do point out will blow your mind. What is covered under my car's warranty? What does warranty not cover? Should I buy extended warranty for my car?
We may not be able to answer which car warranty is best for you, but hopefully, you'll get a good enough idea to make an informed decision.
What is covered under warranty?
Warranty periods are not all the same. Even if the manufacturer lists 3 years of warranty, some parts may be covered for much longer under federal laws (emissions control warranties, for instance). Let's break down warranties into what you will have commonly heard:
Basic warranty – Also known as 'New vehicle limited warranty', basic warranty offered by the manufacturer covers manufacturing defects. It will cover the basic parts of the car, including door locks, electronics, paint and the like. Note this does not cover damage you cause or normal wear and tear. Basic warranty is, usually, the only warranty that is included with your car for free.
Powertrain coverage – This covers things like your engine, transmission, differential and clutch. If you have a hybrid vehicle, it's possible that electric motors, cables and batteries may be covered under separate warranty. Powertrain warranty must typically be purchased separately for your car.
Diesel-specific warranty – Like powertrain coverage but for diesel engines.
Rust and corrosion – Protection against rust and corrosion on aluminum panels and 'visible', 'non-visible' components of the car. With the snow, slush and salt we see on Canada's roads, this is a good option to tick.
Hybrid and electric warranty – Coverage for defects in electric motors, cables and batteries. Since battery capacity reduces with use, normal battery decline will not be covered.
Tire warranty – Protection against unexpected deformities in tires or other manufacturing defects. A blowout or the tire being shredded by a pothole will fall outside of warranty coverage.
Bumper-to-bumper – As the name suggests, this warranty offers comprehensive coverage for all aspects of the car.
Make no mistake, warranty coverage is not the same as insurance. It only means that if your car suffers a fault or failure of a component that was under warranty – and that failure was due to a manufacturing defect – it may be changed by the manufacturer free of charge. The cost of the part should be covered, however, labour and shipping costs may not be.
What does bumper to bumper warranty cover?
'Bumper-to-bumper' warranty is the most comprehensive warranty the manufacturer will offer for your car. It means most components of the car are covered under warranty. Things like the engine, turbocharger, gearbox, axles, brakes, electronics, safety systems, suspension components, air conditioning and more will be covered.
Bumper-to-bumper warranty may also cover labour costs and even offer rental car benefits for the time your car is in the shop. What does bumper-to-bumper warranty cover? In a word, everything.
Is it worth it getting extended car warranty?
This is a very subjective question, the answer to which depends on how much you use your car, how often you use it and how long you intend to keep it. If you are buying a new car in Canada, extended car warranty is a good option. On the other hand, if you are buying a used car in Canada, extended warranty is a must!
As a Mississauga car rental people look to us for exceptionally well-maintained cars, opting for bumper-to-bumper warranty is a no-brainer for us.
If you are, similarly, driving a large number of kilometres, consider bumper-to-bumper coverage. If your vehicle is leased, comprehensive warranty is a must-have. It will ensure that any premature failures will not add to the cost of leasing it.
If you are an occasional user or only use your vehicle to commute daily, powertrain and basic warranty should be enough. However, consider adding corrosion and rust coverage to protect yourself from any scares due to snow, slush and salt.
Have I voided my car warranty?
Warranty terms and conditions stipulate a number of terms and conditions, violation of which will null and void your warranty. For specifics read your car manual or warranty document provided by the manufacturer. Here are some things that can void your warranty:
Unauthorized modifications, such as to the suspension, engine, ECU
Repairs and servicing from unlisted auto shops
Replacement of original parts with non-OEM/third-party equipment
Modifications to the ECU, 'chipping', changes to the engine map
Driving the vehicle off-road, on race tracks or for sport
Who makes the most reliable cars?
The easy answer to this: everyone. Most car manufacturers have attained such a level of reliability that most car buying experiences are relatively worry free for the first few years, at least. However, on the basis of customer feedback and consumer watchdogs, the most reliable cars for 2019 appear to be from:
Toyota
Hyundai
Honda
Audi
Please note that Advantage does not endorse any of these brands or vehicles. This is simply a compilation from information available publicly.
Mississauga Car Rental
Advantage Car Rental locations are based strategically to make sure you don't have to travel far to pick up your car. In fact, with our delivery service, you can get your vehicle delivered to your doorstep. Our cars are fastidiously maintained and pristine.