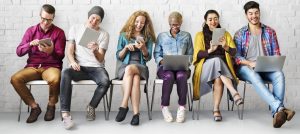 They say millennial's today must know two things, to drive and to cook. However, driving is easy, maintaining a car and its overall costs aren't. So, if you're an individual who doesn't own a car, chances are you have a budget you like sticking to.
Now, several times, if you're late to work, have an event planned or a road trip coming up, your inner voice might usher you to contact a car rental toronto company. However, are you getting fickle minded thinking of the extra expense? Well, sometimes most people perceive car hires as expensive, but wheeling up the overall expenses, hiring a car can prove economical if you're making say a day trip.
Coming to the point, if you're still not convinced, check out the following points:
Here Are 5 Instances Where Car Hire is an Economic Choice for Millennials:
Shopping Errands
You recently moved into a new flat in Toronto and took a day off to redecorate. Therefore, you have to buy curtains, essentials, a cupboard, crockery, lamps and other decorative. With so much on the list and places to run to, traveling via public transportation is not reasonable, not to mention costly.
In such a case, borrowing a car for the day will make your shopping escapade enjoyable and less taxing. Firstly, you don't have to huff and puff on public transport with a horde of things to carry. Secondly, it's unlikely that'll you'll find a store stocking everything on your list. So, all that moving around will lead you spending the extra dollar on transportation too.
Hence, simply rent an SUV to stack up all your goods, and enjoy a peaceful shopping venture.
[Note: For a cheaper ride, avoid car rental companies near the airport, to prevent spending extra on surcharges.]
Special Events
Your friend just got hitched and you're about to attend his wedding. Now, how classy will it look arriving in a mid-sized sedan with your appearance on point? In the case, of public transport, it can become a chore because it's taxing especially if you're decked up. Not to mention, if the wedding venue is a bit far, public transportation can cost you too.
So, why take the trouble when there are economic car hires available, from selective companions. For a cheaper ride, in fact, opt for a vehicle without the upgrades like car insurances and drive auto to save up fuel too.
Vacationing
When you're going to a different country, you might want to go for a car rental option rather than sightseeing via transport. Not only will public transportation wear you out, but it'll likely add up to your travel budget. So, opting for a car hire will let you pick coveted vehicles suiting your preferred vacation type.
For example, say you're going for mild off-roading, you can pick crossover SUV's as these are convenient for pavements and mildly rugged rods. For city excursion, you can pick a sedan or a hatchback etc.
Additionally, in case you decide to buy a car later, you can always try out various hired car models for extended test drives. These will help you understand estimated mileage given; fuel economy and other factors which can help you buy the ideal car later on.
A Day Road Trip
Your birthday is around the corner, and you are planning to embark on a day road trip in your city. Well, say no more, in such a case the best option is to hire a car to enjoy the day. You can travel for miles and not worry about the added costs, because the company will already give you an estimated price.
So, let's say you have got a budget of $100 dollars for the day, and you're going with 3-4 people. You can use lookup practical car hire tips online to book a vehicle at the cheapest rates. What's more? Your buddies and you can split the amount so basically, a car rental company such ad Advantage Car Rentals will provide you with economic solutions and comfort which public transportation wouldn't.
Big City Resident
One of the many perks of living in a big city is the abundance of public transportation. This means, commuting to work is a piece of cake. You can easily catch vehicles each day and reach work at a cost-effective rate.
What's more? With excess transportation, you don't need to worry about maintaining a car. In fact, you're doing well without one; you aren't burdened with the headache of paying car insurance each month or spending extra cash on car space along with the rent.
However, say you're running late, or there's an extensive downpour but there's an important conference at work. In such cases, catching public transportation will award you with needless anxiety.
So, the best solution is to call for a car hire delivery that will drop off a coveted model to your doorsteps. Now, you can quickly drive to work and run errands on the way home. This will save you worry and money as running late might require you to hire a cab or Uber.
Now, if you aren't lucky and there are surcharges, cabs are going to cost you too!
Well, now that you know car hires aren't the big costly companies waiting to drain put your money, here are few effective tips to follow while rating a car.
Tips:
It is no secret that

car rental

companies charge extra on returning a vehicle with half a fuel tank. So, instead of paying extra while returning the car, fill up the tank beforehand from local gas stations for a cheaper price.

Don't go buying insurance, as if you have a credit card, it'll likely cover your car insurance.

Compare rental agencies at sites like Costo, and AAA for getting better deals. You can also opt for membership as sites like Costo likely offer members 10-20% off on dollars. So, this will save you extra money if you need car hires frequently.
Well, there you go; these rented cars don't seem so expensive now do they? So, do your research and find a compatible car hire the next time the above scenarios arrive. Good luck!
Book a Car Today or Contact Advantage Car Rentals.