Advantage Car Rentals Toronto is excited to inform you about their upcoming scholarship program. We have decided to extend a scholarship opportunity available to the students in your institution for the Winter 2018 term.
We value the importance of higher education and realize that schooling is an expensive affair that can be burdensome for some students and their families.
To make things a little easier, we are pleased to be offering an annual $1000 scholarship to individuals who are currently attending or planning on attending a school in the U.S or Canada for the respective school term.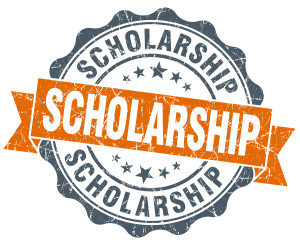 Below are the details about the Advantage Car Rentals Scholarship Program
HOW TO APPLY:
ELIGIBILITY: Canadian/US citizens or permanent residents with the required minimum GPA and enrolled in a Canadian or United States university or college for Winter-term 2018.
APPLICATION: Four components must be submitted for your entry: (A) Application form, (B) A small writing project, (C) Copy of transcript, (D) Proof of Canadian or US Residence
(A) Application Form: Fill out the Scholarship Application form on our scholarship page (Find Link Below). All fields must be filled out.
(B) Small Writing Project: On a website, blog or online forum, write a 750-1000 word article on the topic below:
CAR RENTALS VS CAR OWNERSHIP: DISCUSS THE ADVANTAGES AND DISADVANTAGES OF OWNING A CAR AS OPPOSED TO RENTING A VEHICLE. TAKE ALL POINTS INTO CONSIDERATION WHILE DRAFTING YOUR ARGUMENT EITHER IN AGAINST OR IN SUPPORT OF CAR RENTALS.
Criteria for Evaluation: The best article will be creative, expressing your thoughts clearly and concisely, and devoid of grammatical or spelling errors. The article must also include a link from the website or blog to the Advantage Car Rentals website (https://www.advantagecarrentals.com/).
Selection Process
All entries will be judged by our content marketing head. The winner of the scholarship will be notified via email on November 30, 2018. Out of the pool of applicants, we will choose three finalists. We will then post the three finalists' essays on our blog and our social media pages.
(C) Transcript: Include, or have sent, a current transcript (either official or an unofficial printed copy) of your high school grades, along with documentation from a university or college evidencing acceptance of the applicant into a university or college program, to the form below.
(D) Proof of Residence: Include a certified copy of documentation evidencing citizenship or permanent residence of Canada or United States.
SUBMISSION DEADLINE: October 31, 2018
DATE OF DECISION: The winner will be announced and awarded on November 30, 2018
Submission Guidelines
Your published piece of content must be received no later than 

October 31, 2018.

Applications should be emailed to 

[email protected]

in word format, no link to Google Docs or PDFs.

Applicants should include their name, address and phone number.

Applicants should include a link to their Facebook profile so that we may confirm their identity and school enrollment.

The applicant should state where they are currently attending or planning to attend school in the body of their submission email.

No additional information should be included.
About Advantage Car Rentals
Advantage Car & Truck Rentals is dedicated to ensuring an easy and smooth vehicle rental experience with the highest level of customer service for each of its customers Since 1984. We help you travel around your city with fast and affordable services that will have you thinking about us every time you need to rent a car. Advantage Car and Truck Rentals is born ready to satisfy the mobility needs of its customers with convenient car delivery services available to your doorstep. Their comprehensive car rental fleet hosts models from the best car manufacturers in the world. With affordable rates, premium vehicles and unbeatable customer service, we have you covered for Car Rental Toronto.
We look forward to reading your submissions.
To contact Advantage Car Rentals, you can call us at 1 (888) 433-2222.