Ferdinand Piech. That's not a name too many will know. But this Austrian engineer is one of the most influential figures in automobiles – ever. Late in August 2019, the sudden passing of Mr. Piech shook the automotive world. As former chairman of the Volkswagen Group, Ferdinand Piech architected the rise of the company to one of two largest car makers in the world (trading blows with Toyota), and shaped the destinies of some hallowed car brands in the process.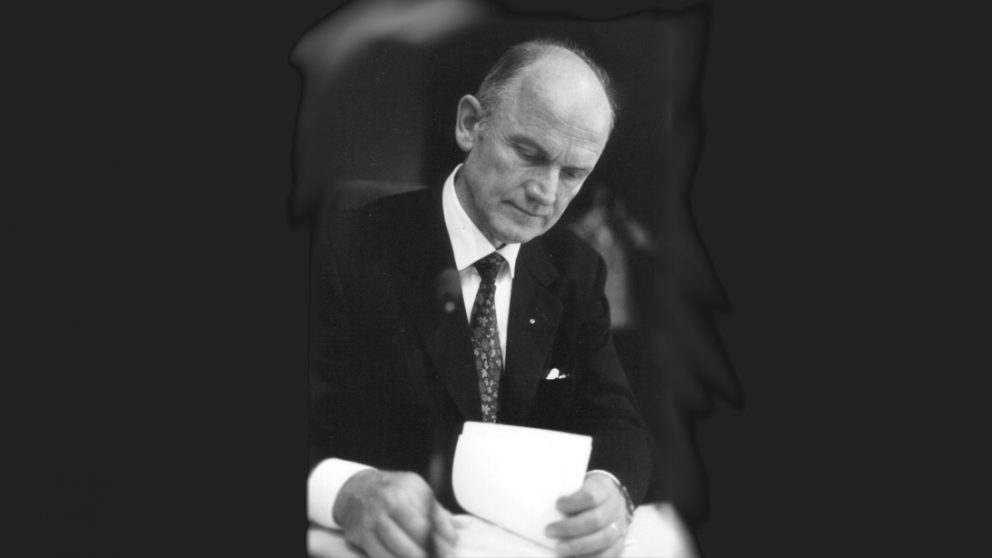 Just everyday VWs, right? Ferdinand Piech also architected the futures of Porsche, Bentley, Audi, Bugatti, Lamborghini and Ducati!
Peoples' cars
When Ferdinand Piech was invited to join VW's upper echelons, he summarized, 'Only when a company is in severe difficulty does it let in someone like me'. VW, today a company which sells nearly 10 million cars annually, was at the brink of bankruptcy. Imagine, the Beetle, designed in the 1930s, was being manufactured largely unchanged into the late '70s. NY Times reports VW to have been in an 'existential crisis', when Piech was brought on. Since then, the company has grown to become one of the largest automakers in the world. It owns mainstream brands such as Skoda and Volkswagen but also luxury and sports boutiques Porsche, Bentley, Bugatti and numerous others. The company also makes the MAN and Scania brand of trucks.
A Porsche, but not a patriarch
Ferdinand Piech is the grandson of Ferdinand Porsche, the man who invented the Beetle, and gave birth to the Porsche and Volkswagen car brands. The Porsche family retains majority voting in VW till today. But Ferdinand Piech didn't let this patronage turn into patriarchy.
A strong believer in governance and management, Piech brought accountability and talent to manage the vast empire that VW would become. It is not often recognized that VW's management principles are what led it to surpass other car manufacturers, which were simply not agile enough to refresh themselves and their vehicles.
Modern motoring
Reliable, capable and thoroughly engineered – these may be VW traits today, but they were distant dreams in the '70s and '80s. An engineer who designed the Audi Quattro four-wheel drive system, Piech brought the culture that would make VW a byword for safety and quality. And that legacy isn't restricted to affordable small cars either. In 2011, VW (Audi) managed to overhaul Mercedes as the world's largest luxury automaker too. Like his grandfather, Ferdinand Porsche, Piech heralded something unique and affordable to transform mainstream motoring.
VW Dieselgate
Dieselgate embellished VW's reputation tremendously in 2015. Caught cheating in emissions tests, virtually all diesel-engined Volkswagen cars had to have their software modified (in some cases, hardware changes had to be made too). VW dieselgate saw the company dragged through courts and regulatory chambers around the world. Ultimately, billions of dollars would be paid to settle lawsuits and federal fines.
The tarnishing of the Volkswagen brand after the scandal was big, but the impact on diesel has been bigger still. How long VW cheated in emissions testing may never be known. But one thing is for sure, Ferdinand Piech's knowledge, involvement and complicity in this Volkswagen scandal will forever leave a dark cloud hanging over his legacy.
Audi Quattro
Four-wheel drive and all-wheel drive cars are commonplace today, but when the Audi Quattro system was introduced in 1980, no one could have foreseen how it would change motorsport and passenger cars, forever. The engineering brain behind the Quattro four-wheel drive system? None other than Ferdinand Piech. The system brought the concept of four driven wheels to the mainstream. Today, the reason why so many SUVs, crossovers, even hatchbacks and sedans have all-wheel or four-wheel drive is because of the Audi Quattro.
When you get VW car rentals in Toronto, don't forget to pay homage to the man who brought modern motoring to the masses – just like his grandfather.