Actually, there's a fallacy in that title. The BMW 3 Series for 2020 will win over hearts all over again. And, yes, the new bigger grill has something to do with it.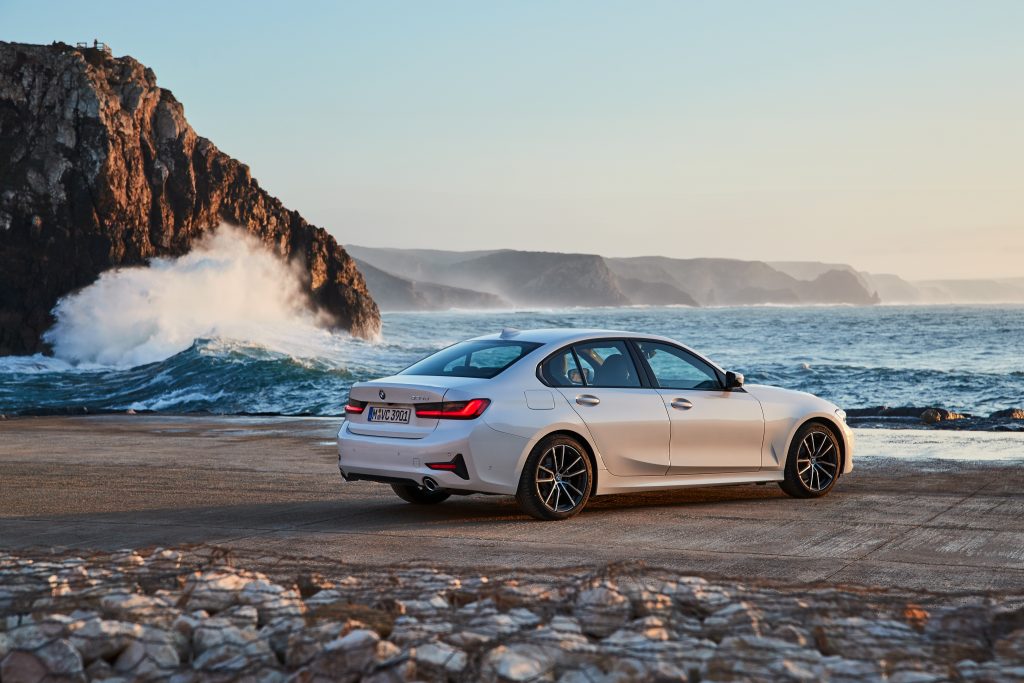 Before we talk about the upcoming '3', let's take a look at what the BMW 3 Series (2019 model) did not quite get right.
Interiors – The interior quality war between BMW, Audi and Mercedes pendulums every year. The BMW 3 Series 2019 showed BMWs strengths – high quality materials – but couldn't hide the obvious flaw, uninspiring design (and especially poor digital gauges).
Six-cylinders – BMW's creamy six cylinder engines are something else. The power, the refinement and the brag factor all fit together to make it just right. Not offering a six cylinder option in the best-selling models definitely hurt sales of the BMW 3 Series 2019.
Blah, blah, blah – Let's put that in context – blah for a BMW and blah in a very competitive luxury mid-size sedan sector. There was nothing wrong with the BMW 3 Series 2019, but it didn't 'wow' customers. Add to the fact that 3 Series buyers couldn't claim the same association they could when the M3 was king (that belongs to the M4 now), and the brand definitely took a hit.
So the BMW 3 Series for 2020 has some gaping holes to fill, but it also has a lot of potential. BMW, for one, has never shied away from taking bold steps (remember Chris Bangle?). Actually, it means there's a great opportunity for buying a used BMW in Canada, since a number of people will have been waiting to sell their older models for something that's a real upgrade.
Did you know: the BMW 3 Series is one of the most searched for cars on Autotrader
The BMW 3 series is one of the top 10 cars searched on Autotrader.ca in 2019. And it has been near the top of the list for years. The 3 Series remains the perfect mix of comfortable, capable and sexy sports sedan – even in its lesser engined guises. There's no better way of showing that you are rising fast on the corporate ladder than a 3 Series to start off with. It was, is, and will remain with the 2020 model, the yuppie car of choice.
If you want to get a feel of what a BMW 3 Series is like to drive, reserve a car and enjoy an extended test drive in Toronto.
How much is the BMW 3 Series?
The BMW 3 Series 2020 sedan is expected to start at just over $50,000. At the time of writing, the newest 3 Series is being sold only in M340i xDrive form. It means it gets a six-cylinder engine as standard, and all-wheel drive. This model starts at $64,000, before you pile on the options. As always with a BMW, there are a lot of options you can choose.
What are the best models to buy?
With only one model of the BMW 3 Series 2020 on sale, there isn't a lot of choice unless you want to buy a 2019 car. But we'd advise against it. Wait another month or so and the more commuter-friendly 330i models should be released just in time for delivery at Christmas. The new 2020 330i will also bring improvements to the 4 cylinder engines BMW uses so that should be worth the wait.
Other articles you want to read
Review of the Month: Honda CR-V – the Perfect Intermediate SUV for Long Drives
10 Cheap Electric Cars Canada Loves! Car rentals in Toronto make going electric possible
Be Prepared! 10 Essential Things To Keep in Your Car in Canada
More focused handling
The BMW 3 Series of late has been getting just a bit – lardier. Maybe it's to do with the fact that it gave up the sports sedan crown to the M4. But this new BMW 3 Series 2020 comes out swinging. The reviews are pouring in and the verdicts unanimous: steering is sharper and more feel some, the suspension keeps the car flatter without sacrificing comfort.
Atomic engines
BMW has made amends with the engines too. The return of king, we like to think of it – the six cylinder is back! Smooth, silky and turbocharged, it promises to give Tesla Model 3 owners everywhere a real run for their money – especially with the legendarily rapid gearbox tuning BMW does.
iDrive in 2020
Unfortunately, not all signs are good. BMW's iDrive shows the promise of remaining a laggard in the luxury segment. Make no mistake, it is still miles better than anything you can get from mainstream brands; however, it lags behind Audi and Mercedes. At least the digital dials are getting a much needed refresh.
Exceptional value, truly 'Perfection in Performance'
With a (much bigger) toothier grill, the new car is set to remove the cobwebs the BMW 3 Series 2019 had started to accumulate. It remains exceptional in almost all scenarios – sedate cruiser, city slicker, country road shark. With four doors, tractable engines and advanced all-wheel drive, it's no wonder most Canadians dream of owning a BMW 3 Series 2020. It really fits the bill of 'go everywhere, do anything' we demand of ourselves and our things.
Best of all, used BMWs in Canada hold their value extremely well over time, making sure you'll get your money's worth when you sell it. In fact, if you aren't ardent about holding out for the 2020 model, there are great offers on certified pre-owned vehicles, even for something as recent as 2018 models.
Vaughan Car Rental by Advantage
Our Vaughan car rental desk sees incredible demand for the BMW 3 series models we have. Trying to reserve a BMW 3 Series is sometimes like trying to get a table at the Alo in Toronto on a Friday evening. That's why if you want to test drive a BMW in Toronto, you'll have to get in touch with us, well in time.
In fact, they are the car of choice for highway wanderers and business people attending conferences in the GTA. If you want to experience the magic of the 3 Series, just search for Advantage car rental locations near you. Our Vaughan car rental office also offers delivery, so you can have your BMW delivered right to your doorstep.