We, in Toronto, work hard. One busy week follows another, and, before we know it, a long weekend is upon us.
In and around Toronto, there are plenty of locations to which one can plan a trip in advance. However, having little time to spare on one's hands and a voracious desire to travel doesn't really make a great combination. Don't you agree?
We, at Advantage, understand. That is why we have put together a concise list of locations to which you can plan convenient and fun-filled one-day trips.
Blue Mountains
A scenic two and a half hour drive away, Blue Mountains is a great all-weather escapade. Over winter, there are plenty of stay and ski packages available. Over summer, zip lining, hiking, and swimming opportunities abound. The scenic caves and village are an explorer's delights.
The drive to the mountains, itself, is wonderful as well as offers excellent recreational spots to stop by along the way. From Toronto take Highway 27, which runs parallel to Highway 400, to Collingwood. This route is less congested and takes you by the enchanting countryside, dotting the West of Barrie.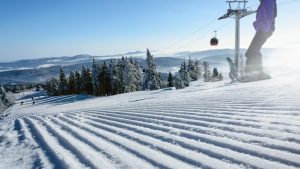 Cobourg Beach
About an hour and a half or two away, this secretive, sunny beach is perfect for day trips in the summer. For those who have been to Wasaga beach too many times to keep count and seek something more reclusive, Cobourg's warmth can be welcoming. Picnic tables, playgrounds, splash pads, and a fenced basketball court are some of the enticing features the beach has to offer to residents and tourists alike.
Exits 472 and 474, off Highway 401, both lead to County Road 2 – one from the East and one from the West. The adjoining town of Port Hope also has options for visitors to rest, relax and refuel.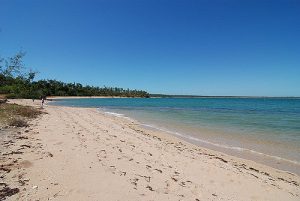 Bruce Peninsula National Park
Three to four hours from Toronto lies one of the most breathtaking sights in Ontario. Flanking the boutique town of Tobermory, the park's claim to fame is an underwater shipwreck. The awe-inspiring cliff sides and stunning crystal-clear waters are a sight for sore eyes.
Tobermory, with its line-up of quirky restaurants and flamboyant colors, is a respite from the concrete urban jungle of Toronto. The neighboring Sauble Beach is a heliophile's paradise, less frequented and serene.
To get to the national park, one can travel from the South, along Highway 6. Dotted with some of the most exciting pit stops, the six-hour journey promises to be an epic adventure.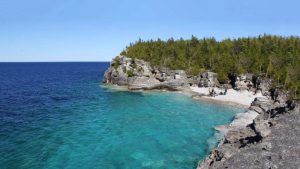 Bonnechere Caves
For those packed with zest and looking for a longer drive, the Bonnechere caves are a good four to five hours from Toronto. The easiest way to reach the caves from Toronto is to take Highway 401 to Napanee and then Highway 41 to Eganville.
The caves are lit for explorers, but also boast a fancy underground dining experience. Paddling, fiddling, biking, and pedestrian tours are some other boxes to check off, while at the caves. Do not miss the fossil hunts at the Bonnechere museum or the Fourth chute falls, should you be staying longer.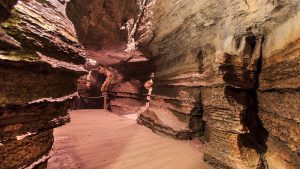 Kleinburg Village
The Kleinburg village is a quaint rural getaway, nestled between the branches of the Humber River.
Right out of a novel, the German-Canadian ancestry of the village is evident in the façade of the homes and the culture of the residents. Indulgent spas and artistic trails leave one spellbound.
The Copper Creek Golf Club, with a creek running through its midst, is a vision. This family-friendly town is equally suited for romantic evening dates.
To get there, take Highway 400, west of Major Mackenzie Drive or Highway 401, from Toronto. These are the quickest trips, lasting about 1 hour, allowing one to spend more time exploring the village itself.