As a car owner in Canada, acquiring and installing a dash cam is one of the most necessary and useful investments you can make. Driving inevitably entails the underlying possibility of mishaps. Sometimes, no matter how good of a driver you are, accidents will happen. As Mississauga most respected car rentals, trust us when we say you'll be grateful you have a dash cam when an accident does happen. Especially when it's not your fault, or if your parked car is hit in the parking lot, you want the visual proof of someone else's fault. This is where a dash cam can is very handy; it's practically your ticket out of insurance wrangles, police investigations and prosecution for dangerous driving.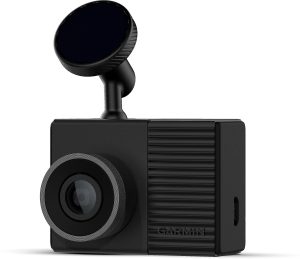 Advantages of Dash Cams for Parked Cars
Besides car accidents, you want to take all the safety precautions you are able to. Imagine leaving your car in a parking lot only to come and find that you've been robbed. These cases rarely get solved, if ever, since the authorities can't identify any suspects. Again, having a dash cam can help bring justice – or at least identify the burglar. Similarly if your parked car is bumped into and the offending driver doesn't leave a note.
The possibilities are endless, and at the end of the day, you want to feel safe and protected. But as you venture out looking for a proper dash cam, you might feel a tad bit overwhelmed at the large range of products available in the market. You might be wondering what features you should consider for the specific car you have or based on the area you live in. Think that's wrong? There is no one right dash cam choice on the market that can do it all.
Read on as we tell you about the 5 best dash cams for Canada to help you make the right choice. When visit our car rentals desk in Mississauga, speak to our representative about getting a dash cam for your journey.
Things you should consider when buying a dash cam
While browsing for the best dash cam to buy, you should start by looking out for specific features that will keep a record of your journey – when you are in the car and when you aren't sitting inside. Here are some essential features:
Looping video – A dash cam that has a looping feature can be pretty valuable and time-efficient. This way, it will automatically record over old footage when the memory space runs out, so you don't have to delete it yourself.
Accelerometers/G-force sensor – A dash cam with g-force sensors is useful too. This means it can detect if you've been in an accident and automatically save the footage at that particular time instead of recording over it.
Good in low light – You also want to consider a dash cam that can record pretty decent quality footage at night. Blurry video is practically useless if you can't make anything out of it.
Long battery life – Going cord-free can also be a great additional feature, so consider a dash cam that doesn't need a lengthy cable to power. But do remember to charge it consistently to avoid missing footage in case the battery dies!
What is the best dash cam to buy in Canada?
Nextbase 522GW Dash Cam
The Nextbase 522GW Dash Cam is, without doubt, a strong contender for 'best dash cam to buy in Canada'. Not least because it offers all the features can want in a dash cam. At its price point, this dash cam is fairly easy to handle, it offers super sharp and defined footage with a video image quality of 1440p (or quad HD). The Nextbase 522GW has an impressive night vision mode to capture clear and detailed videos in low light conditions. It also has the g-sensor and looping features we talked about, allowing it to keep recording even after the memory is full. This dash cam can also send emergency SOS response signals to emergency services close to you by sending out your exact location.
More car news
Major Changes Coming To Toronto Roadways
5 Tips For Keeping Your Car Clean
The Getting Ontario Moving Act Will Have Far-Reaching Implications On Road Safety
Garmin Dash Cam 66W
The Garmin Dash Cam 66W features a 180-degree view, which allows you to capture the scene around your vehicle, not just what's right in front. The Garmin has g-force sensors too, so it automatically saves the recording in the event of an accident. But here's why it's such a strong contender for the best dash cam prize: it responds to voice commands, making it incredibly easy to use and handle. The compact design and high-definition, including low light conditions, make this dash cam a highly appealing choice to consider.
Vantrue T2
The Vantrue T2 dash cam is specifically designed for extreme weather conditions. This is the perfect piece of equipment for when you want extra insurance during the hot and cold months (mostly the extreme cold here in Canada). The Vantrue T2 uses a super capacitor power supply that's more resistant to extreme or fluctuating temperatures. On top of that, it has quite an advanced parking mode, compared to other dash cam models, so it can record incidents while the car is parked
Pioneer ND-DVR100
The Pioneer ND-DVR100 produces sharp video images in full 1080p. This dash cam ticks all the boxes: it has a wide 140-degree angle lens, parking mode, night mode, g-sensors, a built-in battery, and GPS. It also has a photo-camera that allows you to take pictures up-close if needed, as well as a DVR100 (onboard storage) that can store up to 50 minutes of footage.
Papago GoSafe S810
In addition to the classic front camera, the Papago GoSafe S810 dash cam also provides you with a small rear camera that is able to record incidents behind your car. The front dash cam records in 1080p, full HD, with a wide angle of 140 degrees, while the rear camera records 120 degrees. It also comes with three modes: video mode or loop recording, parking mode, and camera mode that allows you to take pictures. In addition to that, Papago GoSafe S810 is equipped with safety features like Stop and Go, Driver Fatigue Alarm, and Light Reminder.
At Advantage Car Rental in Mississauga, we offer our clients the option of adding a dash cam to their package very affordably. While CDW can protect you from damage, a dash cam can protect you from insurance fraud or prove your safe driving in the event of an accident.
* Advantage Car Rental does not endorse any of the products mentioned.