Sporting a quirky design, Kia Soul is a subcompact crossover SUV that is ideal for urban cities like Toronto. Now in its third generation, Kia Soul has continued to improve its quality ratings and evolve its style. Read on to learn about some of the key changes, upgrades, and other breakthroughs in the 2020 Kia Soul.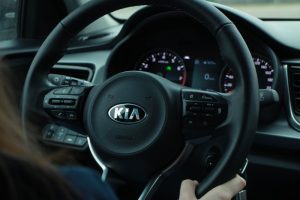 2020 Kia Soul: A review
The 2020 Kia Soul stays true to original key design and features that made it unique and an attractive option in the segment of boxy compact cars. However, that should not be taken to mean that it has failed to evolve. 2020 Kia Soul has bold, accentuated body lines and updated design elements such as new headlight and rear lights design. The outside look is complemented by the mature, evolved interior that features a nice mix of material rather than just plastic, giving 2020 Kia Soul a more sophisticated appearance.
2020 Kia Soul maintains its eclecticism in its name too. The model is offered in some unusual colour choices, including space green, Mars orange, Neptune blue, and Snow White pearl.
A two-toned grill has replaced the monochromatic grill. It is bigger and, depending on the variant selected, gets highlighted by moulding and fenders.
The smaller headlights and hazards and daytime running lights make the car look wider. The tail lights wrap around the back like a boomerang.
The new model is bigger and roomier as well. The front door is bigger, making it easier to access. The back doors also open wide, almost at 90 degrees. The wheelbase (space between the front and back wheels) has been increased, providing extra leg room and comfort. The increase in overall size has also allowed greater cargo space – 5 cubic feet more than the previous model.
Despite the AWD (all-wheel drive) demand in the Canadaian market, the upgrade is still missing from Kia Soul. Like all the earlier models, the new 2020 Kia Soul is also a FWD (front-wheel drive), but the lack of AWD does not compromise Kia Soul's performance on the road.
Higher model variants include features such as "mood lamp" lighting (which are again offered under some interesting names such as Hey Yo, Party Time, and Midnight City). A lot of other frills are also available. For instance, a 10.25-inch touchscreen infotainment system and heated seats and steering wheel.
Safety: The various safety features make the 2020 Kia Soul a reliable, secure choice. 2020 Kia Soul was awarded the "Top Safety Pick" distinction by the Insurance Institute for Highway Safety (IIHS). Key safety features available are: forward collision avoidance-assist with pedestrian detection; warnings for driver attention and blind-spot collision; dual front advanced airbags; lane change and lane keeping assist; 3-point seatbelts for all seats; anti-lock braking system; and many others.
Another area where the Kia Soul excels is the value for money. The base model starts from around $21,200, but even the top model is under $30,000 and is fully loaded with features.
The easy, car-like handling also appeals to the customers. The ease of driving combined with features of crossovers and SUVs makes Kia Soul a popular choice for rentals as well.
Read more